For Most Women, The Odds Of The Baby Be Born Healthy Are Quite High.
Don't let however be wise to be aware of the most common complications in pregnancy because, the sooner the detect and treat, the better it will be for you and the baby. Fortunately, the vast majority of pregnancy complications can be treated successfully.
P1. What Are The Most Common Complications In Pregnancy?
The preterm labor is one of the most common complications of pregnancy. It is the cause of many spontaneous pre-term births. Other common pregnancy complications are gestational diabetes (inability to produce enough insulin to break downsugar present in the bloodstream), affecting 2 to 7 percent of pregnant women; preeclampsia (characterized by high blood pressure, fluid retention and protein in the urine), which affects 3 to 10% of pregnant women; and the placenta previa (whenthe placenta covers part or all of the cervix), which occurs in about one in every 250 pregnancies. The risk of pregnancy complications is greater if you are over 35 years of age, is overweight, suffer from certain chronic diseases or if, in the past, have already had a pregnancy with complications. Talk to your doctor about the risks that apply to you specifically.
P2. How Do I Know If I Developed Any Complications?
The signs of preterm labor include regular contractions before 37 weeks or the loss of amniotic fluid. Contact your doctor if any of these symptoms manifest. Somecomplications such as gestational diabetes, do not present symptoms early, so it will probably do a glucose analysis between the 24th and 28th weeks. Preeclampsia presents warning signs, such as the sudden swelling (especially of the face and hands), the rapid increase in weight, strong or persistent headaches and double vision or blurred. Even if you do not account for any of these symptoms, prenatal doctor in each query check the your blood pressure to ensure it is not too high, for in addition to testing the urine for protein content. The placenta previa may not manifest any symptoms. Most cases are detected during the routine ultrasounds. Some women have vaginal bleeding painless during the second or third quarters. If this happens to you, contact your doctor immediately. Other complications of pregnancy, the best thing to do is inform your doctor about any symptoms.
P3. Is There Anything I Can Do To Protect Me And My Baby?
Yes! Avoid dangers known as alcohol, tobacco and any drugs not specified by the doctor. Make a healthy diet rich in fruit, vegetables, whole grains, lean meats anddairy products. Do moderate exercise and regular. And don't miss to their prenatal consultations. The doctors are trained to detect any signs of complications in pregnancy. If you meet the pre-natal examinations recommended and talk about any symptoms, will be doing all you can for your baby.
Comments
We Also Suggest
Gallery
Is Water Birth Safe for Mom and Baby? – BabyResource.com
Source: babyresource.com
Canadian Maternity, Newborn, and Women's Health Nursing …
Source: slideplayer.com
Medical Disorders in Pregnancy
Source: slideplayer.com
Male and female sex hormones
Source: slideplayer.com
Medical Disorders in Pregnancy
Source: slideplayer.com
Chapter 17: Life Cycle Nutrition: Pregnancy through …
Source: slideplayer.com
DIAGNOSIS AND TREATMENT OF VAGINITIS
Source: slideplayer.com
4. other complication of pregnancy
Source: www.slideshare.net
California STD/HIV Prevention Training Center STD Clinical …
Source: slideplayer.com
PPT – Chapter 12 PowerPoint Presentation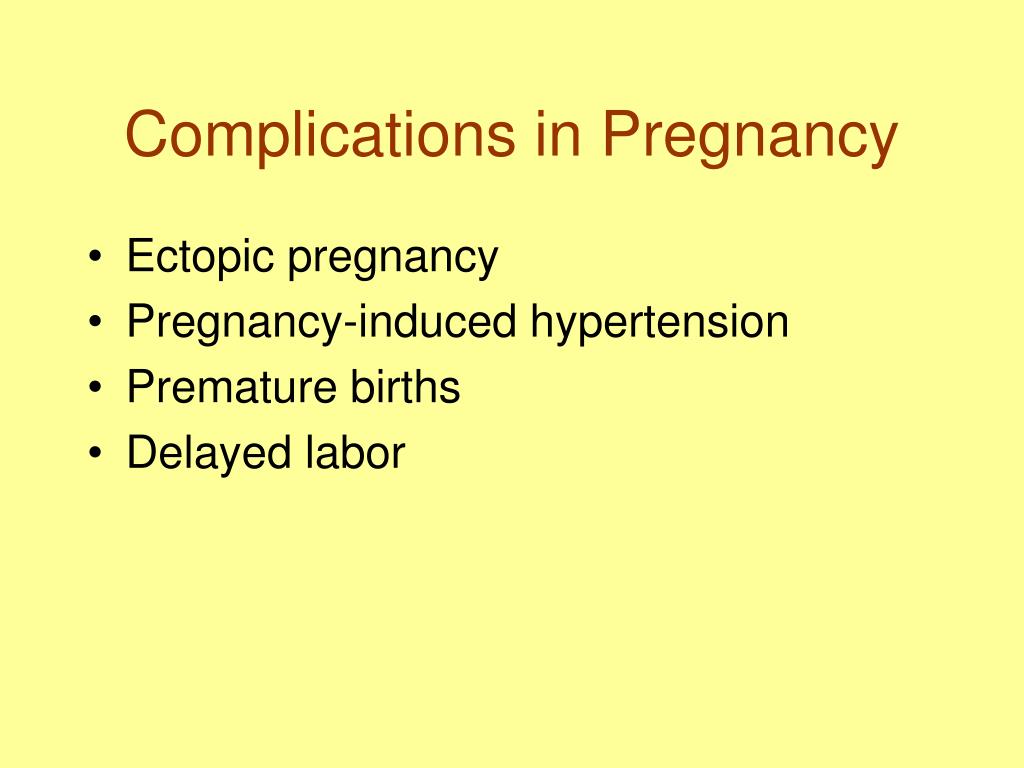 Source: www.slideserve.com
Complications in Pregnancy- might need it for ob
Source: pinterest.com
AXA Mum's Advantage covers the baby in your wombPregnant …
Source: pregnant.sg
Medical Complications In Pregnancy
Source: www.slideshare.net
UTERINE FIBROIDS Dr. SALWA NEYAZI CONSULTANT OBSTETRICIAN …
Source: slideplayer.com
Medical complications in pregnancy COMEP
Source: www.slideshare.net
Medical Complications In Pregnancy
Source: www.slideshare.net
pregnancy_complications.jpg
Source: newbornbaby.com.au
Pregnancy Complications
Source: www.pinterest.com
HYPERTENSION DURING PREGNANCY Gestational HYPERTENSION …
Source: slideplayer.com
Medical Complications In Pregnancy
Source: www.slideshare.net