biker The biker subculture is manifested in the latest trends
This fall 2013 season comes full of trends inspired by the fashion that has distinguished itself for decades to the bikers, such as leather jackets and heavy boots with buckles that they have used for some time. However, where does all this clothing?
Leather jacket
This garment used to take shelter from the cold weather of fall and spring, or winter in warmer places, is usually made with different animals, in colors black and brown leather mainly.
This garment has been historically associated with different subcultures as the bikers and motorcyclists, drivers military, police and many others related to the music as the punk, goths, metalheads and rivetheads, who have used this piece not only for its properties that allow shelter from cold winds, but by issues of fashion and style.
In the early 1900s, these flight jackets in leather were carried by pilots and members of the army. It was in the second world war where it acquired the name of "bomber jackets", or bomber jackets, which were excellent for protecting them from the cold climate of the heights, and many times were lined with sheep skin.
Its popularity
In the mid-20th century, leather jacket won much popularity and acceptance, mainly due to its connection with the stars of Hollywood than in the 40 and 50 used them, inspiring an air of adventurer. From Gary Cooper and Marlon Brando, in the 50 to Harrison Ford and Tom Cruise in the 80s and 90s, the big screen has been responsible for always doing this garment of rough use existing.
The rock star and the leather jacket
However the leather jacket has not been just in the world of cinema, but that many representatives of popular rock bands have also used it. Members of the Black Panthers in the 60s and 70s, or the Ramones, who turned it into a whole trend in punk subcultures, and heavy metal.
Especially in the punk culture, these are adorned with accessories how can be it rivets, chains and large metal zippers.
Its production
Currently modern leather jackets are produced in Italy, Pakistan and the India, Canada, Mexico and United States with remains of the meat industry. However, by its cost and lifestyle issues, also the market of imitations of leather charges every day more boom producing polyurethane or PVC jackets that simulate leather.
The leather jacket and the bikers
The term biker, motorcyclist in English, meaning refers to the subculture not sports motorcycling-related. Often it's the rockers or metaleros who tend to listen to classic rock, heavy metal, hardrock and other similar genres. You are associated with Harley Davidson motorcycles and a culture of rebellion and anarchy.
The boot style biker
This style of footwear is also associated with motorcycle riders and they are sold in ranks ranging from ankle boots to boots below knee. His heel in low for better control of the motorcycle. For questions of safety are made with thick and heavy leather, many of them are equipped with metal buckles to conform.
Biker fashion
The trend related to the clothing of the bikers has permeated the fashion industry at various times throughout its history. At present the trend is recorded in a more stylized version which is mixed with inspiration from the punk era of the 80s and grunge that was experienced in the 90s.
Related articles
Gallery
Men's Robert Phillipe Vegan Quilted Fashion Asymmetrical …
Source: www.ebay.com
Leather Jacket Embossed Snakeskin Pattern
Source: www.ebay.com
Mens Brown Leather Biker Jacket Button Collar Motorcycle …
Source: www.ebay.com
The Walking Dead Negan Leather jacket Men Casual Cosplay …
Source: www.ebay.com
Double Zip Collar Mens Black Belted Lambskin Leather Rider …
Source: www.ebay.com
Men's Sleeveless Jacket Style Motorcycle Biker Vest
Source: www.ebay.com
Dudex Fashion Ladies Womens Toscana Shearling Sheepskin …
Source: dudexfashion.com
Womens leather biker jackets real leather Biker Jackets …
Source: www.ebay.co.uk
Marc Buchanan Pelle' Brown Leather Jacket Size S
Source: www.ebay.com
Fashion Men's Slim Fit Stylish Casual Button Suit Business …
Source: www.ebay.com
GAP Womens Limited Edition 1969 Bandana Denim Jean Jacket …
Source: www.ebay.com
ladies lambskin leather blazer jacket black brown soft …
Source: www.ebay.com
reclaimed vintage leather jackets at Retropolis Apparel Co.
Source: retropolis.co.uk
Women's Faux Fur Sleeveless Coat Winter Jacket Vest Gilet …
Source: www.ebay.com
the ss cape
Source: www.warrelics.eu
Hailey Baldwin grabs lunch with Jordan Clarkson in LA …
Source: www.dailymail.co.uk
Women's black fashionable motorcycle jacket faux leather …
Source: www.ebay.com
17 Best images about Men's Fashion: Piercing
Source: www.pinterest.com
Brown Coat Jacket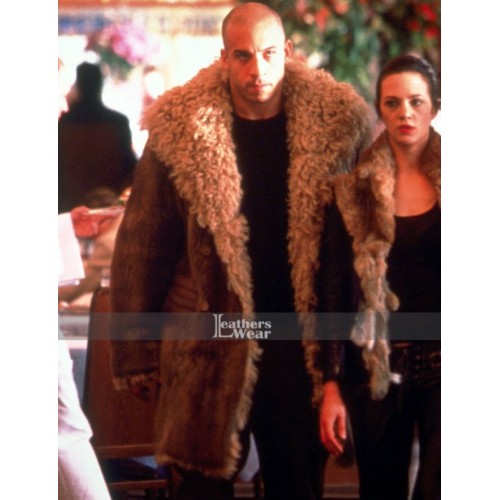 Source: customcoatracks.com
Charlotte Casiraghi style to copy for a royal birthday …
Source: www.welovefur.com