Much of our life is lived in the core of our families. In a birth, and probably we form itself in our lifetime. FAMILY (whatever its shape) is the basis for the organization of our society. What does this mean? Which it has a significant influence not only in different areas of our lives, but also in who we are and who we will be.
The family is where we learn to socialize:
As I already mentioned, we are born and (in most cases) grow into a family. There, we learn to interact with others, how to resolve conflicts, to share with others, and of course, the basic rules of living in society.
Example: Think of a small child (Javier) entering preschool at 3 years old. While this is the first instance of formal education, little you know many things about the world and how to relate to others. Probably in his family he learned how to go to other, known as a way to solve their problems (not necessarily the best, but he knows some), and understands that there are different roles in society (for a small way, this would be the distinguishing among peers and the teacher, between a family and an unknown).
These distinctions that may be banal are not, on the contrary, they are basic and fundamental to life in society. It is within a family that we learn to be social beings.
The family gives us values ​​and beliefs:
Since we learn to relate with others from our family, we also learn to see the world and put us on it. We learn rules, and form our belief system and values. It is, it is the first instance that teaches us to believe in something, and behave valóricamente in the world.
Example: Let's continue with the story of Javier. From a very young parents (or caregivers) daily they taught him what was right and wrong according to that family. So when Javier enters preschool, and comes with significant baggage, which will be reinforced and tested throughout his life.
Each family can have their own hierarchy of values, and it is something that is taught very early and characterizes a family. This is mediated by the culture of her family and the values ​​of the adults who make up so much. It is within the family where we acquire the values ​​and beliefs that accompany our life.
Family learn from our emotional world
The first network of emotional support we have throughout our lives, even before our friends, our family is. While it is clear that not all families provide the necessary containment, yes it is the first reference in this regard. Again, placing ourselves at the beginning of our lives, our family is just who teaches us (or not) to put a name to what we feel, to deal with frustration, to develop our self-esteem and where we learn how to react to different situations.
On the other hand, as we mentioned, it is in the family where every day we would find more space for containment and what happens to us, thus acting as a basic support system social level.
Example: Javier learned from their caregivers (parents, grandparents, or others) that what was wrong was when she cried sometimes sadness, anger in others, in other hunger, etc. It was they who by naming what was wrong, taught him he could feel different things and how to express them. In addition, it is able to take refuge in his mother when he needs it, and calm with his embrace. These things he's learning now on, not only replicate with their children, but each link (friends, family, colleagues) you have in your life.
While not all families have the same capacity for containment and support, without doubt within the family where we learn from our emotional world.
The family gives a sense of belonging and identity:
One of the great attributes that gives us our family is the sense of belonging to something. Whether for their physical, cultural or participation origin, we feel belonging to something greater, which gives us identity early. Without going any further, the name that identifies or use our family of origin, or our current family (depending on culture). This sense of belonging of which we speak, plays a key role throughout our lives (especially in adolescence) making us as unique and distinct beings.
To consider
It is important to consider that when we talk about the attributes that gives us our family throughout our lives, we are not talking necessarily be the best available (but all families would be equal), but give us the particular form that has that family to see and do things in the world. Thus, each individual has its own characteristics and unique way, that while they were shaped by their own experiences, family influenced greatly.
Importantly, these functions FAMILY exercises are not performed only in childhood but throughout our entire lives. In this article I wanted to exemplify the origin of these influences, and emphasize that in every aspect of our lives, our family has a leading and defining place.
Gallery
Infographic: The Importance of Family
Source: infographicaday.com
Relationships: Healthy and Unhealthy
Source: slideplayer.com
Share infographics and quotes
Source: the-turning.com
The Importance of Family Meals
Source: oboyorganic.com
Quotes about Importance of family time (10 quotes)
Source: www.quotemaster.org
The Importance of Family Mottos
Source: funhappyhome.com
Importance of Family | HealthyLife
Source: healthylife.werindia.com
The Importance of Family Dinners
Source: thatswhatieat.com
The Importance of Family Time – The Ideal Muslimah
Source: www.theidealmuslimah.com
Importance Of Family Time Quotes. QuotesGram
Source: quotesgram.com
The Importance Of Family Game Night
Source: www.havingfunsaving.com
Quotes About The Importance Of Family Best 5 Quotes On The …
Source: utstandart.com
The importance of Family
Source: www.nidokidos.org
Understanding Families
Source: slideplayer.com
Importance Of Family Quotes. QuotesGram
Source: quotesgram.com
Importance Of Family Quotes. QuotesGram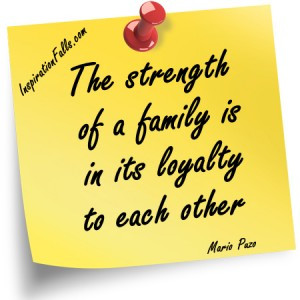 Source: quotesgram.com
Live, Love, Laugh- Family Quotes on Pinterest
Source: www.pinterest.com
Importance Of Family Quotes. QuotesGram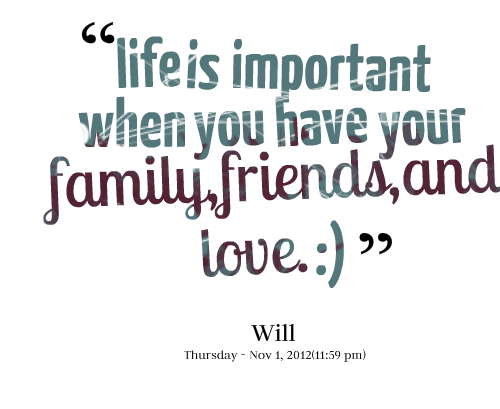 Source: quotesgram.com
Kamisese Mara Parenting Quotes
Source: www.quotehd.com
Importance of Family Quotes
Source: profilepicturequotes.com